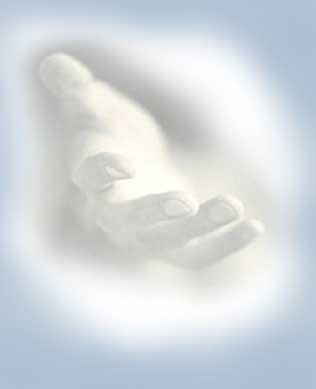 COME
Throughout the Bible we find this invitation from Jesus: "Come!" This is an open invitation - it is for everyone who hears this and responds to His invitation.
Sometimes it is an invitation to trust in God, to receive His grace and His forgiveness. Sometimes it is an invitation to turn back to Him, sometimes to come to Him for teaching, or to listen to His word or His instructions. Sometimes it is an invitation for us to worship Him and honour Him. Sometimes it is an invitation to follow Him, or join in the joy that He wants to give you. Sometimes it is an invitation to rest and take a breath ….
Maybe you are in a place in your life where you may feel alone, rejected, condemned and guilty, or maybe you feel lost and far away from God, maybe you feel burdened, weak and tired, maybe you are thirsty for more of the Lord in your life …. Well, today Jesus is calling out to you, He says: "Come to Me!"; when you hear His invitation today, will YOU come?
COME TO ME AND YOU WILL HAVE LIFE (Isaiah 55:3, Amos 5:4)
This is the Lord's number one invitation to the world. Because His eternal love is for everybody, He send His Son, Jesus, as Saviour, so that everyone who believes in Him will have everlasting life. Jesus says in John 10:10: "I have come in order that you might have life - life in all it's fullness". Everybody who believes in Jesus and accepts that He died in our place on the cross, so that our sins can be forgiven, have eternal life.
The promises in the Bible give us this assurance:
· I give them eternal life, and they shall never die. (John 10:28)
· Whoever believes in the Son has eternal life. (John 3:36)
· This is exactly what Christ promised: eternal life, real life! (1John 2:25)
· So, whoever has the Son, has life; whoever rejects the Son, rejects life. (1John 5:12)
COME, AND RECEIVE FORGIVENESS
" … come back to Me. I am merciful and will not be angry; I will not be angry with you forever." (Jer 3:12)
Because He loves us, and because He is a merciful God, the Lord invites us to come to Him to have our sins removed, washed away, on account of the blood of Jesus Christ. This invitation implies that we can come to Him just as we are, even though we may feel dirty and stained by the wrong things in our lives ….
We don't have to wait to come to Him until we have something to offer. Come in all your rags, in all your filthiness, in all your distresses, and you will soon find Jesus Christ ready to help, and to relieve you; He loves you as well in your rags, as in your best garments … and you shall soon find rest for your souls.
· The LORD says, "Now, let's settle the matter. You are stained red with sin, but I will wash you as clean as snow. Although your stains are deep red, you will be as white as wool". (Isaiah 1:18)
· As far as the east is from the west, so far does He remove our sins from us. (Ps 103:12)
· For by the blood of Christ we are set free, that is, our sins are forgiven. (Eph 1:7)
· And then He says, "I will not remember their sins and evil deeds any longer." (Heb 10:17)
· Repent, then, and turn to God, so that He will forgive your sins. (Acts 3:19)
· I will cleanse them from all the sins that they have committed against Me. I will forgive them for all the sins that they have committed against Me and for rebelling against Me. (Jer 33:8)
What a wonderful opportunity we have to turn to Jesus with our load of sins, and have it removed from us - believe and accept this!
Bring everything to the cross, and there will be forgiveness for every sin of the past and the future. But remember that we have to repent and turn away from our sinful thoughts, deeds and words …. Jesus says: "I do not condemn you either. Go, but do not sin again." (John 8:11)
COME, AND QUIETLY TRUST IN ME
"Come back and quietly trust in Me. Then you will be strong and secure." (Isaiah 30:15)
When we are willing to put all our trust is God alone for every aspect of our life, if we give the control of our lives over to Him, we will receive strength to carry on in any situation:
· "I have the strength to face all conditions by the power that Christ gives me". (Phil 4:13)
· But those who trust in the LORD for help will find their strength renewed. (Isaiah 40:31)
COME BACK TO ME
Maybe you took the wrong road, made some bad choices, maybe you stumbled and fell ….
"When someone falls down, doesn't he get back up? If someone misses the road, doesn't he turn back?" (Jer 8:4)
The Lord is always knocking on the door of your heart, asking you to turn back to Him, He is waiting to be merciful to you, ready to pick you up and to guide you in the right paths.
God said:
· "… you have sinned against Me and opposed Me. But now, come back to Me! (Isaiah 31:6)
· …. come back; you belong to Me. (Jer 3:14)
COME, EVERYONE WHO IS THIRSTY
Maybe you are at a place in your Spiritual journey with God where you feel that you need more of Him in your life, more of His love, more of His power; maybe you are hungry and thirsty for Him: "O God, you are my God, and I long for You. My whole being desires You; like a dry, worn-out, and waterless land, my soul is thirsty for You". (Ps 63:1)
There is an invitation to you to come to the Lord to satisfy your hunger and your thirst:
· … Jesus was standing in the temple courtyard. He said loudly, "Whoever is thirsty must come to Me to drink" (John 7:37)
· "… those who drink the water that I will give them will never be thirsty again. The water that I will give them will become in them a spring which will provide them with life-giving water and give them eternal life." (John 4:14)
COME, GATHER AROUND AND LISTEN (Isaiah 34:1)
The Lord calls us to listen to His Word, His instructions, His laws and commandments. He wants us to listen to His teachings and to act and react upon it:
· Pay attention, come close now, listen carefully to my life-giving, life-nourishing words. (Isaiah 55:3)
· "Now come close to Me and hear what I say. "(Isaiah 48:16)
· "I am the LORD your God, the One who wants to teach you for your own good and direct you in the way you should go." (Isaiah 48:17)
COME, WORSHIP ME
The Lord wants His children to devote themselves to Him in worship.
When You said, "Come worship Me," I answered, "I will come, LORD." (Ps 27:8)
Come, let us bow down and worship Him; let us kneel before the LORD, our Maker! (Ps 95:6)
Come, let us praise Him, let us sing joyful songs of praise, let us proclaim His wonderful acts, let us honour Him, glorify and exalt His name .
Come, let us adore Him, let us love Him with all our heart, with all our soul, with all our mind, and with all our strength. (see Mark 12:30)
COME AND FOLLOW ME
And He said to them all, "If you want to come with Me, you must forget yourself, take up your cross every day, and follow Me. "(Luke 9:23)
Jesus is waiting for you to make a decision today: will you follow Him? Will you make Him the Lord of your life, and give Him control of your life?
"Come to the Lord, the Living Stone …. Whoever believes in Him will never be disappointed" (1Pet 2:4, 6)
COME TO ME ALL OF YOU WHO ARE TIRED
Do you feel overloaded and exhausted, are you mentally, spiritually, and emotionally tired? Do you need release from worry, tension, stress, guilt, fear, bitterness, and anxiety? Do you need "soul rest"? That's exactly what Jesus promises you if you'll come to Him:

· "Come to Me, all of you who are tired from carrying heavy loads, and I will give you rest". (Matt 11:28).
· " Come to Me …. and you'll recover your life. I'll show you how to take a real rest." (Matt 11:28, Message)
· I will refresh those who are weary (Jer 31:25)
To experience this rest, you need more time with God. That's where you'll find renewed strength. Just sit with Him, read His Word, speak to Him in prayer…. Focus on Him, just BE with Him.
"Step out of the traffic! Take a long, loving look at me, your High God" (Ps 46:10)

I WLL NEVER TURN AWAY ANYONE WHO COMES
Jesus makes this promise: "I will never turn away anyone who comes to Me" (John 6:37)
Therefore we know that when we come near to God, He will come near to us (see James 2:8)
So let us come near to God with a sincere heart and a sure faith (Heb 10:22)
How wonderful to know that Jesus is standing in front of you today - waiting with open arms, saying: "COME!"
Do not delay, accept His invitation and COME to Him