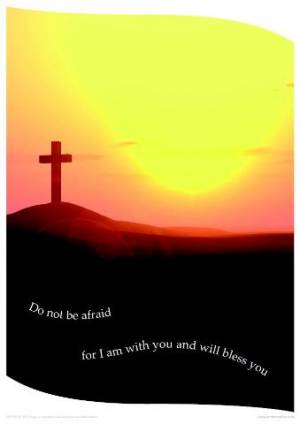 FEARS AND PHOBIAS
A phobia is a great or abnormal fear of something which you cannot explain.
A fear is a worry about something, an unpleasant feeling of anxiety caused by the awareness of danger.
2000 THINGS THAT PEOPLE ARE SCARED OF
According to psychologists there are more than 2000 different phobias that have been identified as things that people fear.
Some of them are actually funny, like for instance:
Hippopotomonstrosesquippedaliophobia - the fear of long words!
Pentheraphobia - the fear of your mother-in-law
Arachibutyrophobia - the fear of peanut butter sticking to the roof of the mouth
Ablutophobia - the fear of washing oneself
These fears seem ridiculous, don't they? There are other fears, that are quite real to some people and result in palpitation and perspiration for them, they may even feel paralysed because of intense anxiety. Some examples are:
Nyctophobia - the fear of darkness
Ophidiophobia - the fear of snakes
Claustrophobia - the fear of confined spaces
Hydrophobia - the fear of water
Aeroacrophobia - the fear of high places

Then there are fears that most of us experience some or other time that causes anxiety in us, like fear of social rejection, physical injury, diseases, poverty, death, etc.

Some phobias are real, others are only imagined, but emotionally they cause just as much anxiety for the person who experiences it.
F E A R
F - False
E - Evidence
A - Appearing
R - Real

BEATING THE WHITE OF AN EGG?
When you beat the white of an egg, you start with a little bit of clear liquid, and you end with a bowl full of fluffy white stuff! With fear it is the same: the more you think about it, the more you worry about it, the bigger it becomes in your mind, and the more scared you become! Remember the Bible says in Prov 4:23 "be careful how you think, your life is shaped by your thoughts". So you see that fear can start in your mind. To OVERCOME it, you need some new programming of the mind and thoughts!
There is a proverb that says: "Fear makes the wolf bigger than he is", and "Worry gives a small thing a big shadow"
When you face your fear, most of the time you will discover that it was not really such a big threat after all!
Remember if you fear something, the fear controls you! So face your fears and follow the remedy given here ….
THE REMEDY
We can cope with and reduce our fears by complete trust and confidence in God's ability to deal with ANYTHING that threatens us.
The Bible says: If God is for us, who can be against us? (Rom 8:31 GNB)
In any situation: DON'T FORGET TO LOOK UP!
GOD HIMSELF SAYS:
Do not be afraid - I am with you! I am your God - let nothing terrify you! I will make you strong and help you; I will protect you and save you.
(Isa 41:10 GNB)
I will never leave you; I will never abandon you.
(Heb 13:5 GNB)
Do not be afraid…. I will shield you from danger and give you a great reward.
(Gen 15:1 GNB)
Remember that I have commanded you to be determined and confident! Do not be afraid or discouraged, for I, the LORD your God, am with you wherever you go.
(Jos 1:9 GNB)
THE TRUTH ABOUT GOD IS:
The LORD will protect you from all danger; He will keep you safe. He will protect you as you come and go, now and forever.
(Ps 121:7-8 GNB)
The LORD himself will lead you and be with you. He will not fail you or abandon you, so do not lose courage or be afraid.
(Deut 31:8 GNB)
KNOW GOD
The more we learn about God, the more we know His infinite power and His concern for us.
My father and mother may abandon me, but the LORD will take care of me. (Ps 27:10 GNB)
He will cover you with his wings; you will be safe in his care; his faithfulness will protect and defend you. (Ps 91:4 GNB)
For only a penny you can buy two sparrows, yet not one sparrow falls to the ground without your Father's consent. As for you, even the hairs of your head have all been counted. So do not be afraid; you are worth much more than many sparrows!
(Mat 10:29-31 GNB)
When we KNOW that God cares for us, THEN we will be able to leave all our worries with Him:
Leave all your worries with Him, because He cares for you.
(1Pet 5:7 GNB)
We must learn to let go of some fears and allow the Lord to be in charge of them. LET GO AND LET GOD!
WHEN YOU ARE AFRAID, HE IS JUST A PRAYER AWAY
The avenue of prayer is always open to the Christian to request God's help.
He hears us whenever we ask Him; and since we know this is true, we know also that He gives us what we ask from Him. (1John 5:15 GNB)
FIGHT FEAR: KEEP BUSY
Inaction breeds doubt and fear. Action breeds confidence and courage. If you want to conquer fear, do not sit home and think about it. Go out and get busy."
(Quote by Dale Carnegie)
Blessed is the person who is too busy to worry in the daytime, and too sleepy to worry at night.
"TACKLE" YOUR FEAR - DO WHAT YOU ARE AFRAID TO DO
Do the thing you fear to do and keep on doing it... that is the quickest and surest way ever yet discovered to conquer fear
(Quote by Dale Carnegie)
The only thing we have to fear is fear itself
(Quote by Franklin Roosevelt)
GOD HAS PROMISED US PEACE OF MIND
Never worry about anything. But in every situation let God know what you need in prayers and requests while giving thanks. Then God's peace, which goes beyond anything we can imagine, will guard your thoughts and emotions through Christ Jesus. (Phil 4:6-7 GW)
MOST OF OUR FEARS WILL TURN OUT TO BE UNFOUNDED
Do not fear things that MAY happen to you, or that MAY hurt you; don't say "what if ….?". These things that you worry about may NEVER happen to you!
God will help you deal with whatever hard things come up when the time comes.
(Mat 6:34 MSG)
You will not be afraid when you go to bed, and you will sleep soundly through the night. You will not have to worry about sudden disasters… The LORD will keep you safe. He will not let you fall into a trap.
(Prov 3:24-26 GNB)
Winston Churchill said on his deathbed that he had a lot of fears in his life, most of which never happened
AFRAID TO DIE?
A very sick man turned to his doctor, and said: "Doctor, I am afraid to die. Tell me what lies on the other side?" Quietly the doctor said: "I don't know." - "You don't know? You, a Christian man, do not know what is on the other side?" The doctor was holding the handle of the door; from the other side came a sound of scratching and whining, and as he opened the door a dog sprang into the room and leaped on him with an eager show of gladness. Turning to the patient, the doctor said: "Did you notice the dog? He's never been in this room before. He didn't know what was here, and when the door opened he sprang in without fear. I know little of what is on the other side of death, but I do know one thing: I know my Master is there, and that is enough. And when the door opens, I shall pass through with no fear, but with gladness"
FAITH INSTEAD OF FEAR
Fear imprisons - faith liberates
Fear paralyzes - faith empowers
Fear disheartens - faith encourages
Fear sickens - faith heals
Fear makes useless - faith makes serviceable.
(Quote by Harry Emerson Fosdick)
MAY YOU BE ABLE TO SAY:
GOD's now at my side and I'm not afraid; who would dare lay a hand on me? (Ps 118:6 MSG)
Let us be bold, then, and say, "The Lord is my helper, I will not be afraid" (Heb 13:6 GNB)
I am not afraid of tomorrow, for I have seen yesterday, and I love today.
START LIVING
Only when we are no longer afraid, do we begin to live.