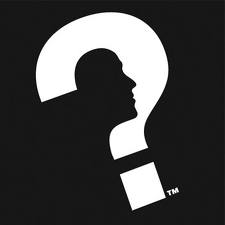 IN JESUS CHRIST…
When you surrendered your life, your heart and your mind to Jesus, and accepted Him as Saviour and Lord, and made a decision to follow Him, a new life had started for you. You are now IN CHRIST, you are joined to Him.
YOU ARE….
Whoever is a believer in Christ is a new creation. The old way of living has disappeared. A new way of living has come into existence. God has done all this. (2Cor 5:17-18)
Yes, in Jesus you are someone new, someone with a new identity, new purpose, new family, new future ….
Walk with me through the pages of the Bible and see what God says about you:
YOU ARE ACCEPTED
You are no longer rejected, unloved or dirty. In Christ you are completely accepted. God says:
· You are God's child
However, He gave the right to become God's children to everyone who believed in Him. (Joh 1:12)
· You are Christ's friend
I give you the name of friends (Joh 15:15)
· You are holy and acceptable to God (justified)
Now that we have been put right with God through faith, we have peace with God through our Lord Jesus Christ. (Rom 5:1)
Before the creation of the world, He chose us through Christ to be holy and perfect in His presence. (Eph 1:4)
· You are united to the Lord and you are one spirit with Him
But he who joins himself to the Lord becomes spiritually one with Him. (1Cor 6:17)
· You have been bought with a price. You belong to God.
Don't you know that your body is the temple of the Holy Spirit, who lives in you and who was given to you by God? You do not belong to yourselves but to God; He bought you for a price. (1Cor 6:19-20)
· You are a part of Christ's Body, part of His family
Now you are the body of Christ, and every one of you the separate parts of it. (1Cor 12:27)
· You have been adopted as God's child
God had already decided that through Jesus Christ He would make us His children---this was His pleasure and purpose. (Eph 1:5)
· You have been bought back (redeemed) and forgiven of all your sins
His Son paid the price to free us, which means that our sins are forgiven. (Col 1:14)
· You are complete in Christ
For in Him all the wealth of God's being has a living form, And you are complete in Him (Col 2:9-10)
YOU ARE SECURE
You are no longer guilty, unprotected, alone or abandoned. In Christ you are totally secure. God says:
· You are free forever from condemnation and punishment
For this cause those who are in Christ Jesus will not be judged as sinners. For the law of the Spirit of life in Christ Jesus has made me free from the law of sin and death. (Rom 8:1-2)
· You can be sure all things work together for good
And we know that all things work together for good to those who love God, to those who are called according to His purpose. (Rom 8:28)
· God is FOR you
If God is for us, who can be against us? (Rom 8:31)
· You cannot be separated from the love of God
For I am certain that nothing can separate us from His love: neither death nor life, neither angels nor other heavenly rulers or powers, neither the present nor the future, neither the world above nor the world below---there is nothing in all creation that will ever be able to separate us from the love of God which is ours through Christ Jesus our Lord. (Rom 8:38-39)
· You have complete victory
In everything we have won more than a victory because of Christ who loves us. (Rom 8:37)
· You can be sure that the good work that God has started in you will be completed
There has never been the slightest doubt in my mind that the God who started this great work in you would keep at it and bring it to a flourishing finish (Phi 1:6)
· You are a citizen of heaven with the rest of God's family
We, however, are citizens of heaven. (Phi 3:20)
· You do not have a spirit of fear
.. for God gave us a spirit not of fear but of power and love and self-control. (2Ti 1:7)

· You can come to God for help
So whenever we are in need, we should come bravely before the throne of our merciful God. There we will be treated with undeserved kindness, and we will find help. (Heb 4:16)
· You know that the evil one cannot touch you
We know that no children of God keep on sinning, for the Son of God keeps them safe, and the Evil One cannot harm them. (1Jo 5:18)
… because the Spirit who is in you is more powerful than the spirit in those who belong to the world. (1Jo 4:4 )
· You are rescued from the power of darkness
God has rescued us from the power of darkness and has brought us into the kingdom of his Son, whom He loves. (Col 1:13)
· You are firmly rooted in Christ
Plant your roots in Christ and let Him be the foundation for your life. Be strong in your faith (Col 2:7)
YOU ARE SIGNIFICANT
You are no longer worthless, inadequate, helpless or hopeless. In Christ you are significant, important and special. God says:

· You are salt and light for everyone around you
You are like salt for the whole human race. .. You are like light for the whole world. (Mat 5:13-14)
· You are a part of the true vine, joined to Christ and able to produce lots of fruit
I am the vine, and you are the branches. Those who remain in Me, and I in them, will bear much fruit; for you can do nothing without Me. (Joh 15:5)
· You are chosen and appointed by God to bear fruit
You did not choose Me; I chose you and appointed you to go and bear much fruit, the kind of fruit that endures. (Joh 15:16)
· I am a Spirit-empowered witness of Christ
But when the Holy Spirit comes upon you, you will be filled with power, and you will be witnesses for Me (Act 1:8)
· You are a temple where the Holy Spirit lives
Surely you know that you are God's temple and that God's Spirit lives in you! (1Cor 3:16)
· God has given you the work of making peace between Himself and other people, of telling them what Christ did
But all things are of God, who has made us at peace with Himself through Christ, and has given to us the work of making peace; That is, that God was in Christ making peace between the world and himself, not putting their sins to their account, and having given to us the preaching of this news of peace. (2Cor 5:18-19)
· You are seated with Christ in heaven
In our union with Christ Jesus He raised us up with Him to rule with Him in the heavenly world. (Eph 2:6)
· You are created for good works
God has made us what we are, and in our union with Christ Jesus He has created us for a life of good deeds, which He has already prepared for us to do. (Eph 2:10)
· You are able to do all things through Christ who gives you strength
I can do everything through Christ who strengthens me. (Phi 4:13)
· God gives you spiritual gifts to do His work
It was He who "gave gifts to people"; He appointed some to be apostles, others to be prophets, others to be evangelists, others to be pastors and teachers. He did this to prepare all God's people for the work of Christian service, in order to build up the body of Christ. (Eph 4:11-12)
YOU ARE BLESSED
In Jesus Christ, you are blessed with every spiritual blessing in the heavenly world. No matter how difficult life may have been for you up to this point, or how difficult it might get in the future ...
Remember that we speak about 'spiritual blessings.' God has not blessed us with strength so that we are never to be weak, - with health, so that we are never to be sick, - with riches, so that we are never to know poverty. Not at all. He hath blessed us with spiritual blessings. Blessings like forgiveness, peace, joy, freedom, grace, eternal life - to name a few.
Praise the God and Father of our Lord Jesus Christ! Through Christ, God has blessed us with every spiritual blessing that heaven has to offer. (Eph 1:3)
Out of the fullness of His grace He has blessed us all, giving us one blessing after another. (Joh 1:16)
.. and so we look forward to possessing the rich blessings that God keeps for His people. He keeps them for you in heaven, where they cannot decay or spoil or fade away. They are for you … (1Pe 1:4-5)
Since we are His children, we will possess the blessings He keeps for His people (Rom 8:17)
… how rich are the wonderful blessings He promises His people (Eph 1:18)