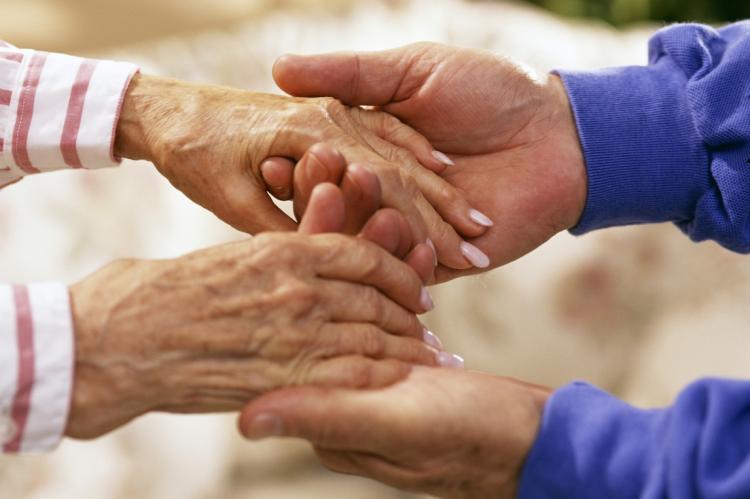 MOTHER'S DAY
On the second Sunday in May, children of all ages treat their mothers to something special. It is the one day out of the year when children, young and old, try to show in a tangible way how much they appreciate their mothers.
England was one of the first countries to set aside a day to recognize mothers. In the eighteenth century when many people worked as household servants for the rich, "Mothering Sunday" was reserved for them to return home to be with their mothers.
Mother's Day did not become an official holiday until 1915. Its establishment was due largely to the perseverance and love of one daughter, Anna Jarvis.
Anna's mother had provided strength and support as the family made their home in West Virginia and Philadelphia, Pennsylvania where her father served as a minister. As a girl, Anna had helped her mother take care of her garden, mostly filled with white carnations, her mother's favourite flower. When Mrs. Jarvis died on May 5, 1905, Anna was determined to honour her. She asked the minister at her church in West Virginia to give a sermon in her mother's memory. On the same Sunday in Philadelphia, their minister honoured Mrs. Jarvis and all mothers with a special Mother's Day service. Anna Jarvis began writing to congressmen, asking them to set aside a day to honour mothers. In 1910, the governor of West Virginia proclaimed the second Sunday in May as Mother's Day and a year later every state celebrated it.
Traditionally on Mother's Day morning children serve their mothers breakfast in bed. Other children will give their mothers gifts that they have made themselves or bought in stores. Adults give their mothers red carnations, the official Mother's Day flower. If their mothers are deceased they may bring white carnations to their gravesites. This is the busiest day of the year for restaurants. On her special day, family members do not want Mom to cook dinner!

A GOOD MOTHER: FAR MORE PRECIOUS THAN JEWELS (Prov 31:10-31)
A good woman is hard to find, and worth far more than diamonds.
Her husband trusts her without reserve, and never has reason to regret it.
Never spiteful, she treats him generously all her life long.
She shops around for the best yarns and cottons, and enjoys knitting and sewing.
She's like a trading ship that sails to faraway places and brings back exotic surprises.
She's up before dawn, preparing breakfast for her family and organizing her day.
She looks over a field and buys it, then, with money she's put aside, plants a garden.
First thing in the morning, she dresses for work, rolls up her sleeves, eager to get started.
She senses the worth of her work, is in no hurry to call it quits for the day.
She's skilled in the crafts of home and hearth, diligent in homemaking.
She's quick to assist anyone in need, reaches out to help the poor.
She doesn't worry about her family when it snows; their winter clothes are all mended and ready to wear.
She makes her own clothing, and dresses in colorful linens and silks.
Her husband is greatly respected when he deliberates with the city fathers.
She designs gowns and sells them, brings the sweaters she knits to the dress shops.
Her clothes are well-made and elegant, and she always faces tomorrow with a smile.
When she speaks she has something worthwhile to say, and she always says it kindly.
She keeps an eye on everyone in her household, and keeps them all busy and productive.
Her children respect and bless her; her husband joins in with words of praise:
"Many women have done wonderful things, but you've outclassed them all!"
Charm can mislead and beauty soon fades. The woman to be admired and praised is the woman who lives in the Fear-of-GOD.
Give her everything she deserves! Festoon her life with praises!
GOD CHOSE YOUR MOTHER TO BE THE BEST MOTHER FOR YOU
When my bones were being formed, carefully put together in my mother's womb, when I was growing there in secret, You knew that I was there --- You saw me before I was born. The days allotted to me had all been recorded in your book, before any of them ever began. (Ps 139:15,16)

ALWAYS RESPECT YOUR MOTHER, CARE FOR HER, SHOW YOUR APPRECIATION
· God clearly says, 'Respect your father and mother,' and, 'Anyone denouncing father or mother should be killed.' (Mat 15:4)
· Only a shameful, disgraceful person would mistreat his father or turn his mother away from his home. (Pro 19:26)
· Listen to your father; without him you would not exist. When your mother is old, show her your appreciation. (Pro 23:22)
· Make your parents proud, especially your mother. (Pro 23:25)
ALWAYS REMEMBER WHAT YOUR MOTHER TAUGHT YOU
· Pay close attention, friend, to what your father tells you; never forget what you learned at your mother's knee. Wear their counsel like flowers in your hair, like rings on your fingers. (Pro 1:8,9)
· … never forget what your mother taught you. (Pro 6:20)
THE INFLUENCE OF A MOTHER'S FAITH
· I am your servant, LORD; I serve you just as my mother did. (Ps 116:16)
· I remember the sincere faith you have, the kind of faith that your grandmother Lois and your mother Eunice also had. I am sure that you have it also. (2Ti 1:5)
THE LORD COMPARES HIS LOVE FOR US WITH THAT OF A MOTHER FOR HER CHILD
The LORD says, "I will bring you lasting prosperity … You will be like a child that is nursed by its mother, carried in her arms, and treated with love. I will comfort you … as a mother comforts her child. (Isa 66:12,13)
IF YOU ARE A MOTHER:
Love your children
Can a woman forget her own baby and not love the child she bore? (Isa 49:15)
Bless your children
His mother answered, "I pray that the LORD will bless you, my son." (Jdg 17:2)
Set an example for your husband and children
· Good people live right, and God blesses the children who follow their example. (Pro 20:7)
· … so that if any of them do not believe God's word, your conduct will win them over to believe. It will not be necessary for you to say a word, because they will see how pure and reverent your conduct is. (1Pe 3:1,2)
THE GREATEST VALUE IN GOD'S SIGHT
You should not use outward aids to make yourselves beautiful, such as the way you fix your hair, or the jewelry you put on, or the dresses you wear. Instead, your beauty should consist of your true inner self, the ageless beauty of a gentle and quiet spirit, which is of the greatest value in God's sight. (1Pet 3:3,4)
QUOTES ON MOTHERHOOD
· Mother love is the fuel that enables a normal human being to do the impossible.
· I remember my mother's prayers and they have always followed me. They have clung to me all my life - Abraham Lincoln
· Being a full-time mother is one of the highest salaried jobs... since the payment is pure love - Mildred B. Vermont
· Mother - that was the bank where we deposited all our hurts and worries - T. DeWitt Talmage
· Making the decision to have a child is momentous. It is to decide forever to have your heart go walking around outside your body. - Elizabeth Stone
· My mother was the most beautiful woman I ever saw. All I am I owe to my mother. I attribute all my success in life to the moral, intellectual and physical education I received from her - George Washington
· The heart of a mother is a deep abyss at the bottom of which you will always find forgiveness. - Honore' de Balzac
· A mother is a person who seeing there are only four pieces of pie for five people, promptly announces she never did care for pie. - Tenneva Jordan
· When you are a mother, you are never really alone in your thoughts. A mother always has to think twice, once for herself and once for her child. - Sophia Loren
· The moment a child is born, the mother is also born. She never existed before. The woman existed, but the mother, never. A mother is something absolutely new. - Rajneesh
MOTHERS: BE CAREFUL!
Children Learn What They Live
by Dorothy Law Nolte
If a child lives with criticism,
he learns to condemn.
If a child lives with hostility,
he learns to fight.
If a child lives with ridicule,
he learns to be shy.
If a child lives with shame,
he learns to feel guilty.
If a child lives with tolerance,
he learns to be patient.
If a child lives with encouragement,
he learns confidence.
If a child lives with praise,
he learns to appreciate.
If a child lives with fairness,
he learns justice.
If a child lives with security,
he learns to have faith.
If a child lives with approval,
he learns to like himself.
If a child lives with acceptance and friendship,
he learns to find love in the world.