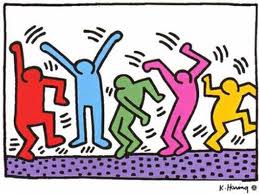 WHAT MAKES YOU HAPPY?
If we look at the world around us, it may look as if happiness can be found in:
Money, a good job, a husband, children, friends and relationships, education and qualifications, sports achievements, fame and prominence, human rights, independence or liberty, health, beauty, designer clothes and jewellery, a beautiful house and luxurious furniture.
If we look at the Bible we see a different picture of happiness:
Seek your happiness in the Lord, and He will give you your hearts desire (Ps 37:12). He is the only source of real happiness.
Happy are those who:
· Put their faith in Him (Ps 2:12)
· Find safety with Him (Ps 34:8)
· Trust the Lord (Ps 40:4)
· Honour the Lord (Ps 112:1)
· Put their hope in the Lord (Ps 84:12)
· Receive strength from Him (Ps 84:5)
· Are guided by the Lord (Ps 94:12)
· Obey Him with all their heart (Ps 119:2)
· Are walking in His ways (Ps 128:1)
· Make the right decisions (Ps 106:3)
· Listen to God (Prov 8:34)
· Have forgiveness and whose sin is covered (Ps 32:1)
· Are saved by the Lord (Ps 35:9)
· Remain faithful under trials (James 1:12)
· Have no doubts about Jesus (Matt 11:6)
· Reject the advise of evil people (Ps 1:1)
· Do not follow the example of sinners (Ps 1:1)
· Give to the poor (Ps 41:4)
· Live in the light of His kindness (Ps 89:15)
· Worship the Lord with songs (Ps 89:15)
· Rest in the Lord, under the shade of His wings (Ps 91:1)
Let us be happy, let us celebrate and sing praises to God:
Are any among you happy? They should sing praises. (James 5:13 GNB) .. O God; You are the source of my happiness. I will play my harp and sing praise to You, O God, my God. (Ps 43:4 GNB)

… A GREAT REWARD
(Mat 5:3-12)
"Happy are those who know they are spiritually poor; the Kingdom of heaven belongs to them
Happy are those who mourn; God will comfort them
Happy are those who are humble; they will receive what God has promised
Happy are those whose greatest desire is to do what God requires; God will satisfy them fully!
Happy are those who are merciful to others; God will be merciful to them!
Happy are the pure in heart; they will see God!
Happy are those who work for peace; God will call them his children!
Happy are those who are persecuted because they do what God requires; the Kingdom of heaven belongs to them!
Happy are you when people insult you and persecute you and tell all kinds of evil lies against you because you are my followers.
Be happy and glad, for a great reward is kept for you in heaven."
HAPPINESS
Happiness consists as much in what you are as in what you have
Happiness does not come from getting as much as it does from giving
Happiness is always more enjoyable when you share it
Real happiness is the interest we get from our investment in the kingdom of heaven
If you seek happiness for yourself alone, you will seek in vain. If you seek to make others happy, you will find happiness
The surest steps toward happiness are the church steps - tread them often
The Lord's presence can make his people happy in a dungeon
Happiness is the conviction that we are loved in spite of ourselves
The secret of happiness is to count your blessings while others are adding up their troubles
From "1001 Things Your Mother Told You", by C.M. Pentz
DO YOU WANT HAPPINESS? …FOLLOW THIS ADVICE:
(Ps 34:14 GNB)
"Would you like to enjoy life? Do you want long life and happiness?
Then keep from speaking evil and from telling lies
Turn away from evil and do good; strive for peace with all your heart."
OBEY THE LORD … AND BE HAPPY
Always obey the Lord and you will be happy. (Prov 28:14 GNB)
… how happy are those who hear the word of God and obey it! (Luk 11:28 GNB)
Happy are those whose lives are faultless, who live according to the law of the LORD. (Ps 119:1 GNB)
SMILING FACES
When people are happy, they smile, but when they are sad, they look depressed. (Prov 15:13 GNB)
Smiling faces make you happy, and good news makes you feel better. (Prov 15:30 GNB)
HAPPINESS AND HONESTY
Honest people will lead a full, happy life (Prov 28:20)
Happy people are honest and free (Prov 29:6)
DON'T WORRY, BE HAPPY!
Worry can rob you of happiness. (Prov 12:25 GNB)
God will keep you so happy that you won't have time to worry about each day. (Ecc 5:20 CEV)
Give your entire attention to what God is doing right now, and don't get worked up about what may or may not happen tomorrow. God will help you deal with whatever hard things come up when the time comes. (Mat 6:34 MSG)
So do not worry about tomorrow; it will have enough worries of its own. There is no need to add to the troubles each day brings. (Mat 6:34 GNB)
DO THE BEST, THINK THE BEST…. AND BE HAPPY!
So I realized that all we can do is be happy and do the best we can while we are still alive. (Ecc 3:12 GNB)
In conclusion, my friends, fill your minds with those things that are good and that deserve praise: things that are true, noble, right, pure, lovely, and honourable. (Phil 4:8 GNB)
… happy people always enjoy life. (Prov 15:15 GNB)
Be glad in the Lord at all times. (Phil 4:4 BBE)

PRAY! PRAY! PRAY!
Don't fret or worry. Instead of worrying, pray. Let petitions and praises shape your worries into prayers, letting God know your concerns. (Phil 4:6 MSG)
Don't worry about anything, but in all your prayers ask God for what you need, always asking him with a thankful heart. (Phil 4:6 GNB)
TESTIMONY: WHERE WILL I FIND HAPPINESS?
The one true thing all women have in common is their search for everlasting happiness. What would make me happy? That is the question. A good husband, to be with my kids, enough money, a nice home, maybe friends, and in this case definitely my freedom!!? We can have all these things, but will it bring us true happiness? How can you be happy when you depend on all these "outside" things, while happiness is not already inside you? How will you recognise true happiness if you haven't experienced it from inside you?
I read somewhere "hope is the only antidote for fear". To have all the things that can make me happy won't take away the fear inside me, and it won't bring me peace.
I want to share something with you because I am only a woman with all the same needs any other woman has, no matter what their circumstances are. I had all those things that were supposed to bring me happiness, but still I was lacking something vital in my life: true happiness and peace of mind.
In Heb 11:1 the Bible says, "To have faith is to be sure of the things we hope for", and what more can we hope for than eternal happiness, eternal peace of mind and eternal love and eternal life?
The first place to look for happiness is inside yourself and that you can only get from God. Let God rule your thoughts and your ambitions and you will realize that happiness is not a thing that money and people can give you, it is something you go to bed with and it is the first thing you'll wake up with because it is already inside you. The Bible is full of promises - read Hebrews 11 about people who believed. They didn't always get what they wanted, but they had God and they didn't need anything else. Speak positive words and think positive thoughts (Prov 18:20,21).
Start looking for love and happiness at a place where you will definitely find it, and where it will last forever: at the cross of Jesus. There is no bigger love than God's love and nothing and nobody can take that away from you .. EVER! Daleen P.