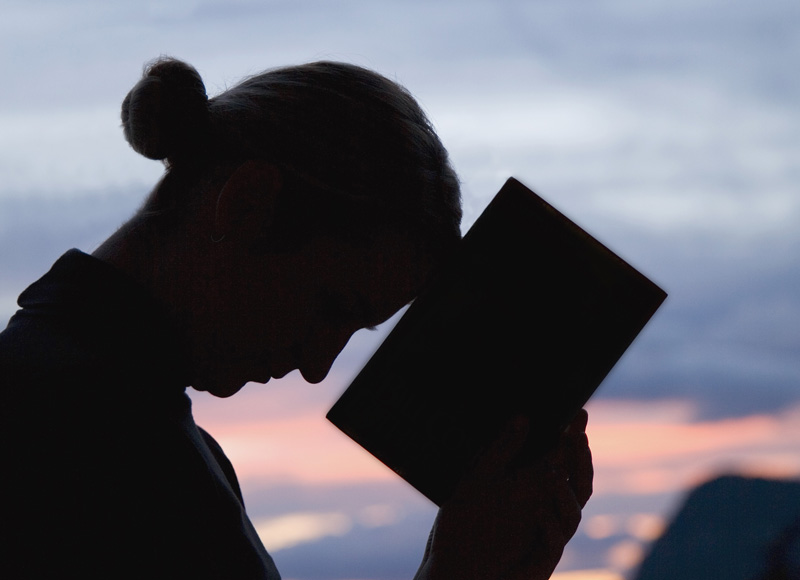 WOMEN
As August is called women's month, there is a lot of focus on women and their achievements, and it made me think about some extraordinary women from whom we can learn, whose example we can follow … women of faith. Let us walk through the Bible and spend time with some of the women of faith, and listen to their testimonials.
…. BEAUTIFUL AND INTELLIGENT
This testimony is given of ABIGAIL in 1 Sam 25:3. She was a good-looking woman, wise and sensible.
Do you want to be beautiful? "Be beautiful in your heart by being gentle and quiet. This kind of beauty will last, and God considers it very special." (1Pet) 3:4 CEV)
Do you want to have wisdom like Abigail? Let the Holy Spirit fill you - "the Spirit of wisdom and understanding, the Spirit of advice and power" (Isa 11:2 GW)
…. WORSHIP GOD DAY AND NIGHT
ANNA was an old lady, a widow and also a prophet. She never left the temple; she worshiped God day and night and spent her time in fasting and praying. She praised God and spoke about Jesus. Read about her in Luke 2:36-38.
…. READY TO SERVE
"I am the Lord's servant" - MARY, the mother of Jesus, said these word of surrender in Luke 1:38. She was ready to serve the Lord in any way He wanted. Mary said, "My heart praises the Lord; my soul is glad because of God my Saviour … From now on all people will call me happy." (Luke 1:46-48)
Are you like Mary? Surrender all your plans, hopes, ambitions and dreams into His hands. "Take your everyday, ordinary life--your sleeping, eating, going-to-work, and walking-around life--and place it before God as an offering." (Rom 12:1, MSG)
…. A CLOSE RELATIONSHIP WITH GOD
DEBORAH was a woman who had an intimate relationship with the Lord. She was a leader, a counselor and a prophet; she was available to be used by God. Read about her life in Judges 4:4-5.
Do you want to be an instrument that the Lord can use? Live a God-centered life, put Him first in your life, spend time with Him in prayer and meditation.
…. FULL OF GOOD WORKS AND ACTS OF CHARITY
DORCAS was a believer and follower of Jesus. In Acts 9:36 we read that she spent all her time doing good and helping he poor.
Are you lending a helping hand?
"... He has created us for a life of good deeds, which He has already prepared for us to do". (Eph 2:10 GNB)
…. KEEP ALL THE RULES AND ORDERS OF GOD, AND DO NO WRONG
ELIZABETH and her husband "lived good lives in God's sight and obeyed fully all the Lord's laws and commands." (Luke 1:6 GNB)
Are you willing to make the word of God the guideline for your life? "I delight in following your commands more than in having great wealth". (Psa 119:14 GNB)
"Your word is a lamp to guide me and a light for my path. I will keep my solemn promise to obey your just instructions."
(Psa 119:105-106 GNB)
…. A GOOD FRIEND TO MANY PEOPLE
This is said of PHOEBE in Rom 16:2. Everybody needs a good friend whom they can trust, who can help and support them.
Be a good friend to someone.
"… a true friend is closer than your own family." (Prov 18:24 CEV)
…. WIN THE KINGS FAVOUR AND AFFECTION
The kings favour and affection was on ESTHER, she won grace and favour in his sight, and he placed a crown on her head. Read about it in Esther 2:17.
Did you meet the King of kings, Jesus Christ? Then His grace and favour will also be on you: "The LORD will bless you and watch over you. The LORD will smile on you and be kind to you. The LORD will look on you with favour and give you peace." (Num 6:24-26 GW)
…. POUR OUT YOUR TROUBLES TO THE LORD
This is what HANNAH did. She was deeply distressed and desperate to have a child. "I am desperate, and I have been praying, pouring out my troubles to the LORD. (1Sam 1:15 GNB).
The Lord invites you to do the same as Hannah did: "Come to Me, all of you who are tired from carrying heavy loads, and I will give you rest." (Mat 11:28 GNB) "Don't worry about anything, but in all your prayers ask God for what you need, always asking Him with a thankful heart." (Phil 4:6 GNB)
The Lord answered her prayers and turned her sorrow into joy: "The LORD has filled my heart with joy; how happy I am because of what he has done!" (1Sam 2:1 GNB)
You may know for sure that the Lord will answer your prayers: "The LORD will certainly have pity on you when you cry for help. As soon as He hears you, He will answer you." (Isa 30:19 GW)
…. SIT DOWN AT THE FEET OF JESUS
MARY sat at the feet of Jesus and listened to his teachings. This is what He wants from you! He said: "Mary has chosen what is best, and it will not be taken away from her." (Luke 10:42 CEV)
When you spend time with Jesus through prayer and Bible study, your mind will be filled with positive things, you will be busy with things that will give real meaning to your life. "Understanding your word brings light to the minds of ordinary people." (Psa 119:130 CEV)
…. WORSHIP HIM WITH EVERYTHING
In John 12:3 we read that MARY poured half a liter of very expensive perfume on Jesus' feet, and wiped it with her hair! How she loved and adored Him! Jesus said, "It is a fine and beautiful thing that she has done for Me." (Mat 26:10 GNB)
You can also give Jesus everything you have: worship Him with all your heart, all your soul, all your mind and all your strength (see Mark 12:30)
…. DANCE AND PRAISE GOD
This is what MIRIAM did in Ex 15:21. She led the women in playing tambourines and dancing and praising God for who He is and what He has done for them.
Come, join in with the singing and glorify and magnify His name - He is worthy to be praised. "I will praise You, LORD, with all my heart; I will tell of all the wonderful things You have done. I will sing with joy because of You. I will sing praise to You, Almighty God." (Psa 9:1-2 GNB)
"Praise his name with dancing; play drums and harps in praise of Him." (Psa 149:3 GNB)
…. USED BY GOD IN SPITE OF YOUR BACKGROUND
Even though RAHAB was a prostitute the Lord used her to save the Israelite spies in Jericho. She confessed "The Lord your God is God in heaven and here on earth" (Jos 2:11). Her faith is mentioned in Heb 11:31 - It was faith that kept the prostitute Rahab from being killed.
Your faith in Jesus can also save your life: "Believe in the Lord Jesus, and you will be saved - you and your family." (Act 16:31 GNB)
…. A STRONG AND COURAGEOUS DISCIPLE OF CHRIST
MARY MAGDALENE was a dynamic woman. She sincerely cared for others, and as follower of Jesus she provided for and supported Him. After Jesus freed her from seven demons she followed Him faithfully: she was there when He was crucified, she was there when He was buried (see Mark 15:47), she was there when the women found the tomb empty, and she was one of the first to meet and worship the resurrected Christ. (see Matt 28:9)
Stay in the footsteps of Jesus, and follow Him wherever He may lead you.
…. HEALED THROUGH A TOUCH
In Matt 9:20-23 we read about the woman who was suffering from severe bleeding. She was ill and excluded from the community for 12 years, because she was labeled "unclean" due to her medical condition. Because she had faith that Jesus could heal her, she only touched the fringe of his cloak and received instant healing. ". …Then he reassured her: "Courage, daughter. You took a risk of faith, and now you're well." (Mat 9:21 MSG)
…. TAKE THE LIVING WATER THAT JESUS OFFERS
Jesus said to the Samaritan women at the well: "But no one who drinks the water I give will ever be thirsty again. The water I give is like a flowing fountain that gives eternal life." The woman replied, "Sir, please give me a drink of that water! " (John 4:14-15 CEV)
Do you want the living water? "If you are thirsty, come! If you want life-giving water, come and take it. It's free!" (Rev 22:17 CEV)